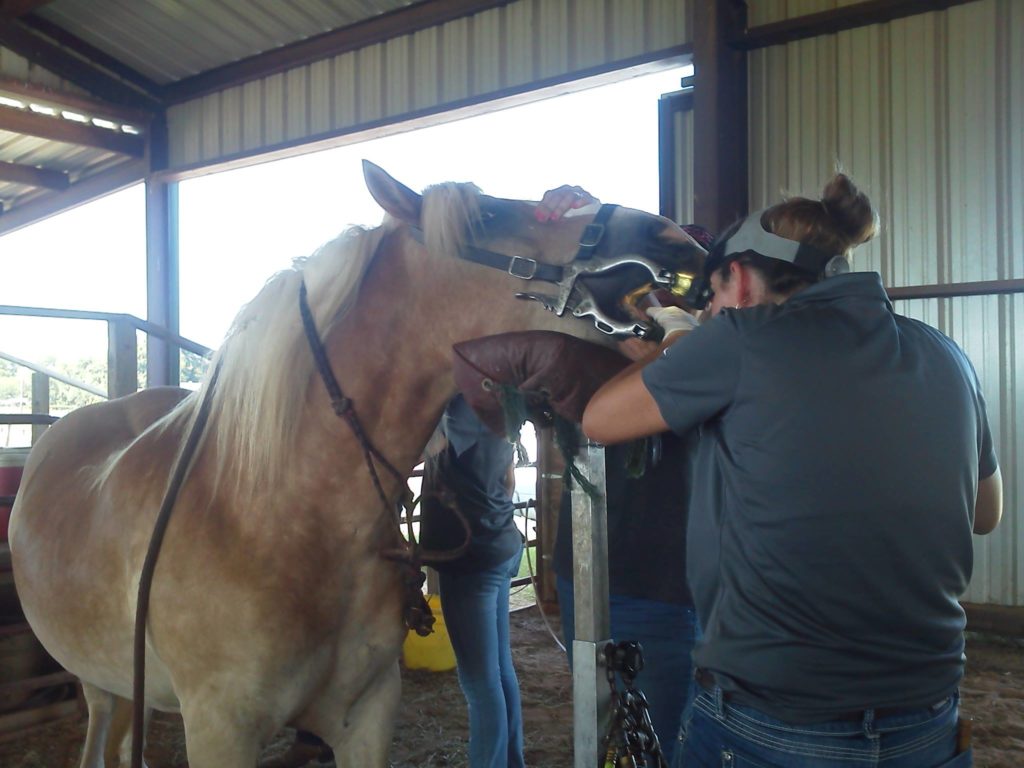 Dental work on horses is very important for the comfort, health, and performance of the horse. As a horse develops or ages, their teeth continually emerge out from the root. As this is happening, the horse is also continuously eating hay and grass (along with sand particles) which grinds away at the tooth surface. In most horses, this emergence along with wear and tear of the grinding surface, can lead to irregular wear on the teeth causing abnormal sharp points, ridges, waves, ramps, hooks, cavities, cracked teeth, etc. These dental "malocclusions" can further lead to cheek sores, resistance to the bit, tongue sores, tooth loss, TMJ dysfunction, weight loss, and poor performance in the neck.
For dental procedures, or floats, my goal is to bring the horse's mouth to a better balance by utilizing mechanical rasps to file the surface of the teeth to create a more normal dental arcade. I am very conservative on my floating and try to preserve the natural grinding surface of the teeth and still make the horse comfortable and mechanically correct. I also check the incisors for alignment and correctness, and in most instances, I will also float or align them. The edges of the canines may be filed down, and wolfe teeth will be extracted if present.
We also offer advanced dental techniques such as standing tooth extractions, filling cavities to prevent tooth loss, TMJ evaluations, and orthodontic procedures.
For more detailed dental information, please visit Dr. Norris' website:   www.horsedentalcare.com