The staff of Sulphur River Veterinary Clinic is here to make sure your animals have the best quality care!
---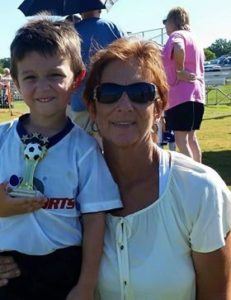 Melody Chapman - Practice Manager
Originally from Wyoming, Melody is the Practice Manager at Sulphur River Veterinary Clinic. She started working with Dr. Fowler in 2010, helping her to bring the clinic to its current state. In 2001, she founded 41 Laboratories, LLC, a family owned and operated company that manufactures herbal-based treatments for sarcoids, melanomas, and squamous cell carcinomas in horses.
Melody resides in Midlothian, where she lives with her son, dogs, horses, and various other animals. She also has a daughter and three grandchildren. When she is not busy managing the clinic, she enjoys team roping, bird watching, and fishing.
---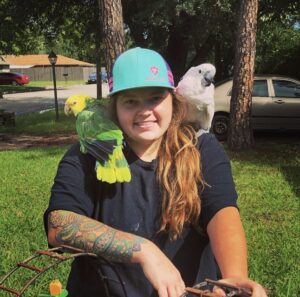 Katelyn W - Assistant Practice Manager/Veterinary Technician.
Katelyn has been apart of the SRVC team since 2020, she has 16 years in the Veterinary Medicine field. She enjoys both large and small animal, but equine is her favorite. Outside of work Katelyn enjoys tending to their farm with her husband Wes and newborn baby girl. They have a variety of animals, from horses, donkeys, peacocks, chickens, pigs, and geese! She is also an exotic avian fan, when you bring your feathered friend in for a wing or nail trim, Katelyn is the woman for the job. She is also EIA certified and runs in house Coggins at SRVC.
---
---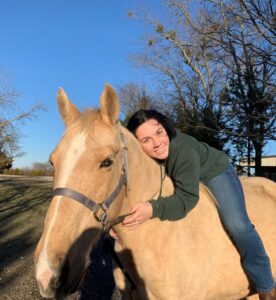 Jenna McFarland - Veterinary Technician
Jenna has been apart of the SRVC team since August 2021, Jenna has 4 years of Veterinary Medicine experience and is currently attending Texas A&M Commerce for a bachelor's in animal science with a concentration of pre-veterinarian. She loves spending her free time at her families ranch where her goats, horses and dogs are. Jenna plans to continue her love for animal medicine by getting her Veterinarian license in the near future.
---